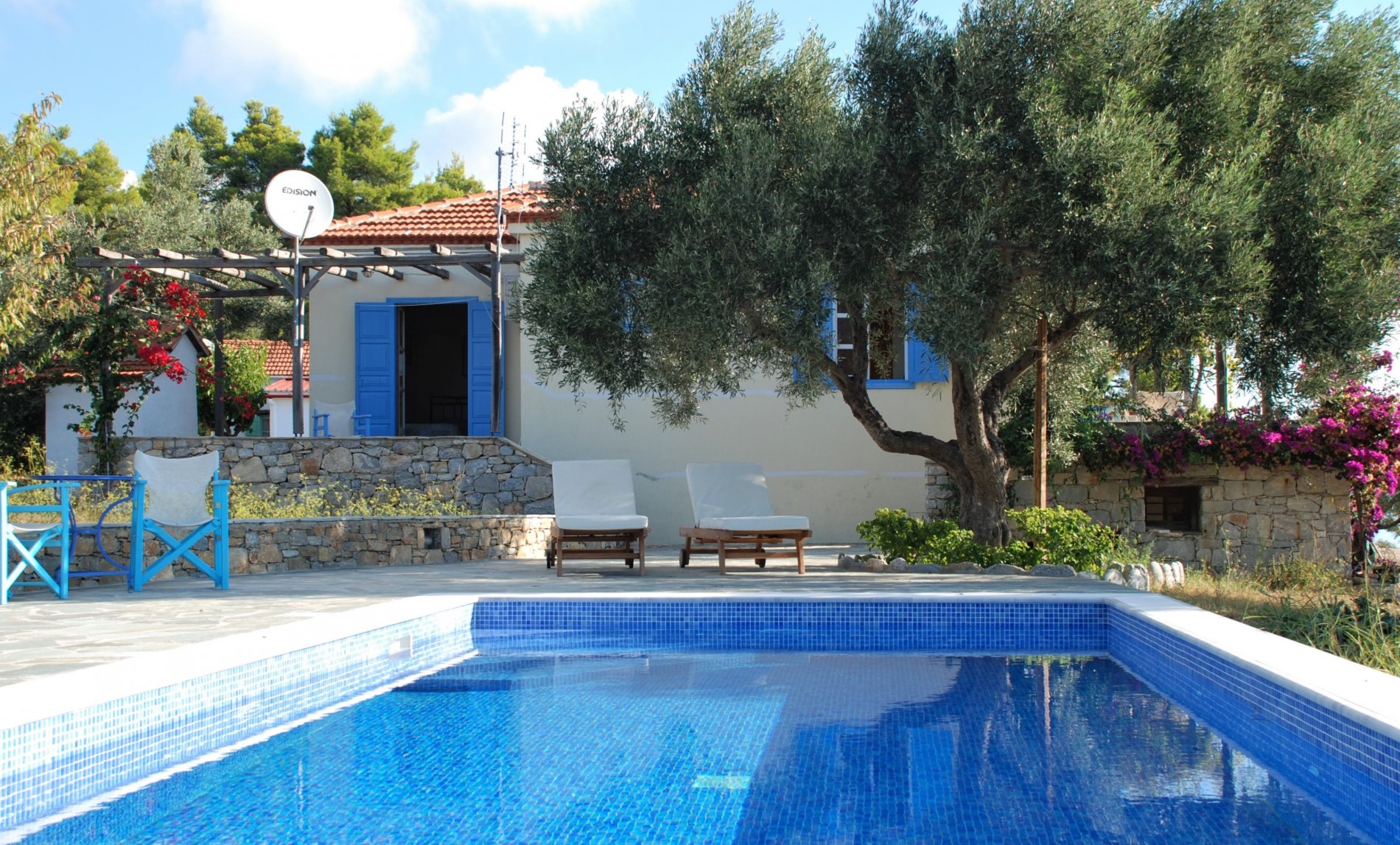 Villa Maria
Swimming pool and great sea view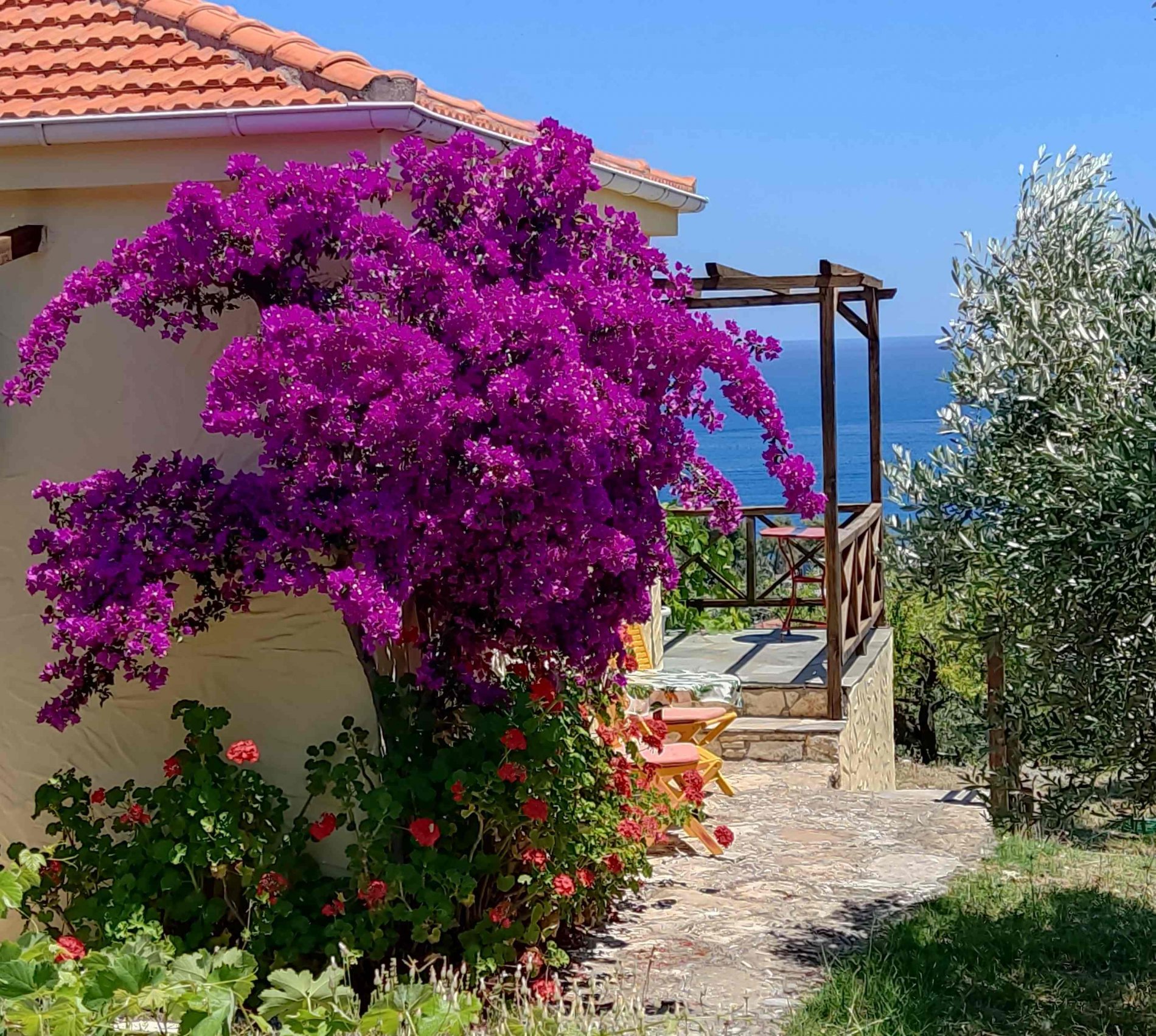 Jason House
Great sea view – privacy – big, beautiful garden
Villa Maria
Swimming pool and great sea view
Villa Maria is a 100m2 red roofed villa set in a large olive grove (7000m2) situated 175 metres above sea level. There's a lovely view over the sea and the scattered islands and the area around the olive grove is covered with pine woods and olives.
There is a private swimming pool in the garden close to the house with a splendid view of the sea. (28m2).
The owners have their house in the same olive grove and are always at your service if necessary.
You reach the house by car following a secondary asphalt road between the harbour of Patitiri (1,5km) and The Old Village (3,5km). There are only a few other houses in the area and at quite a distance. No noise from the town.
You can rent Villa Maria on a weekly basis during the whole summer period.
Read more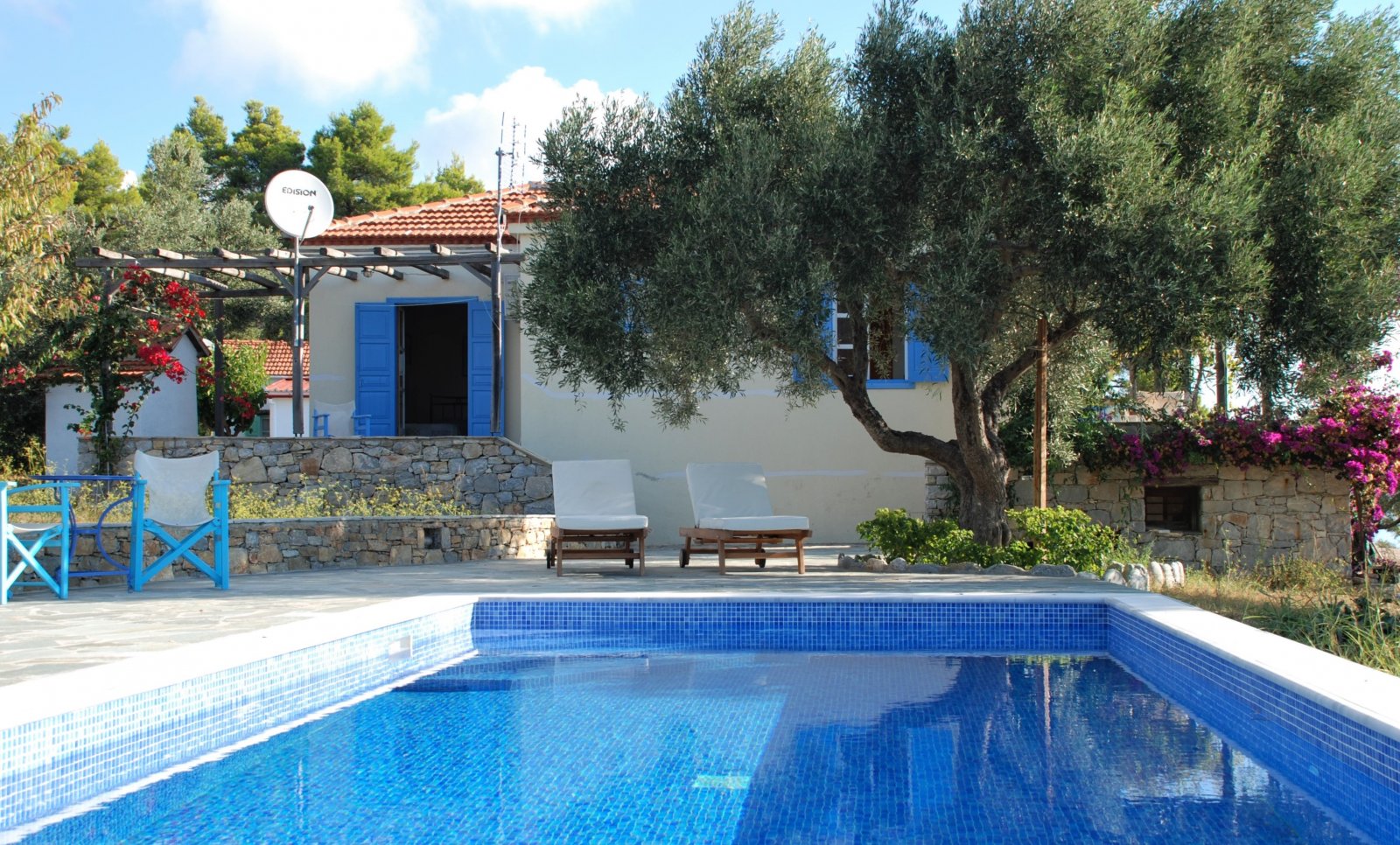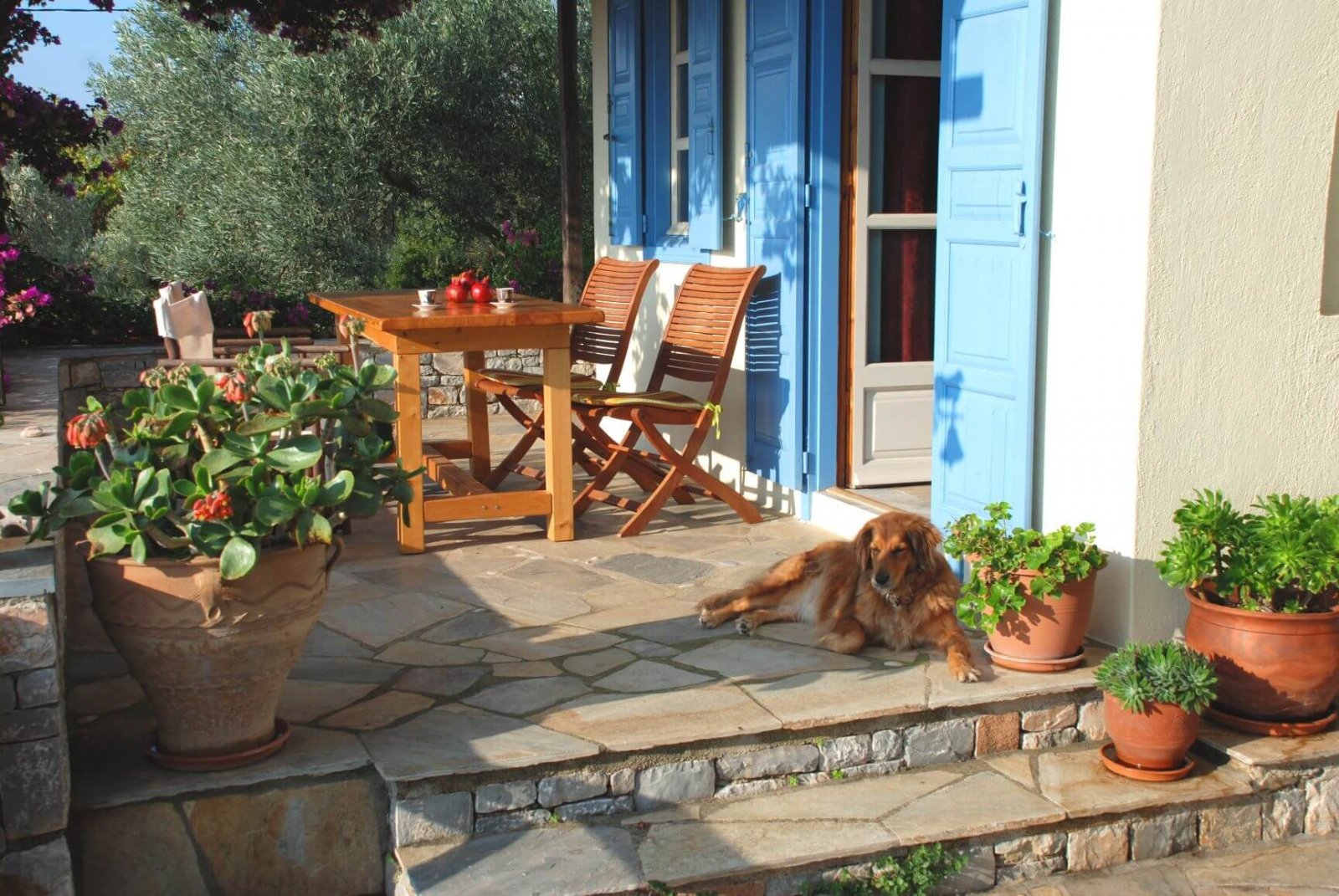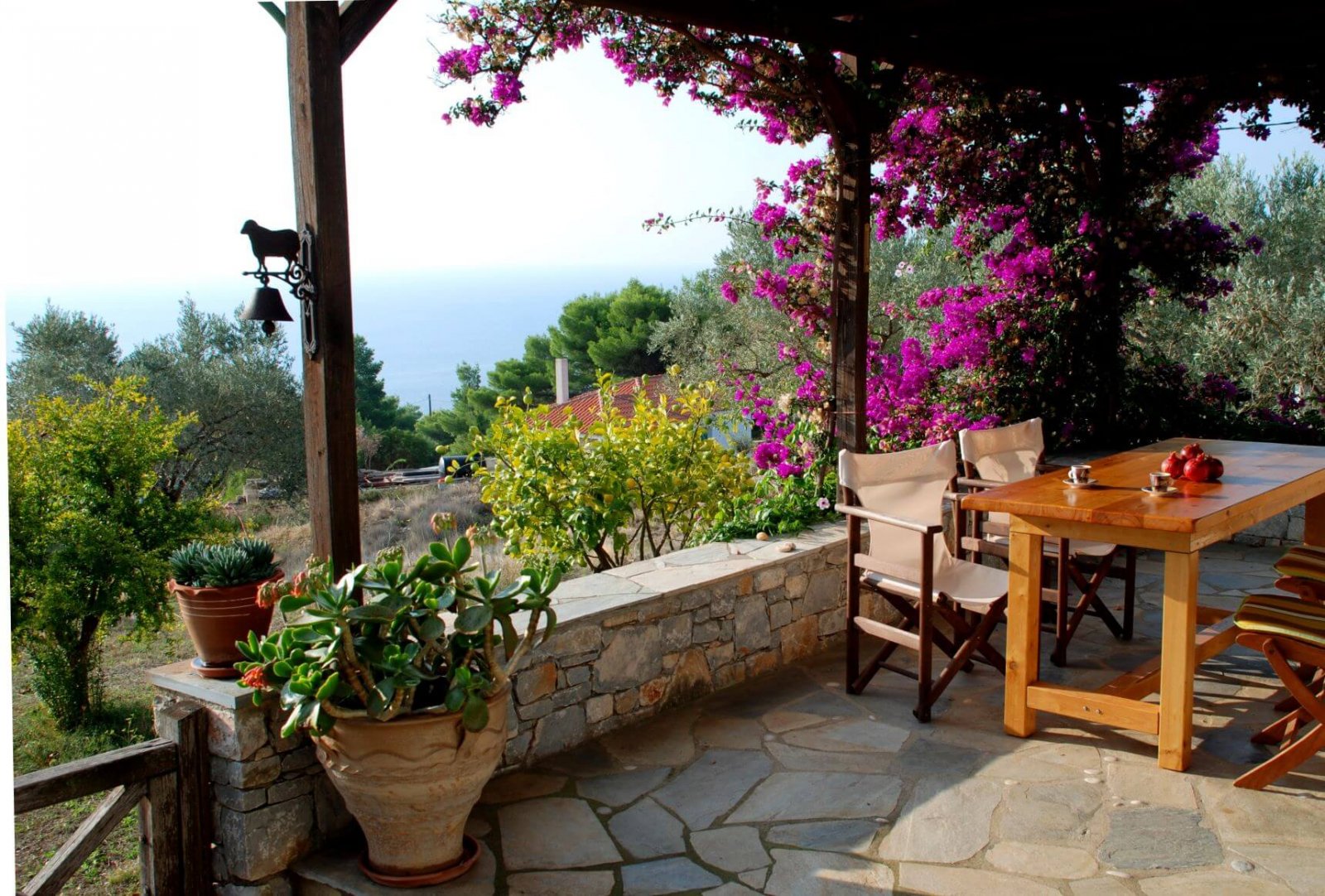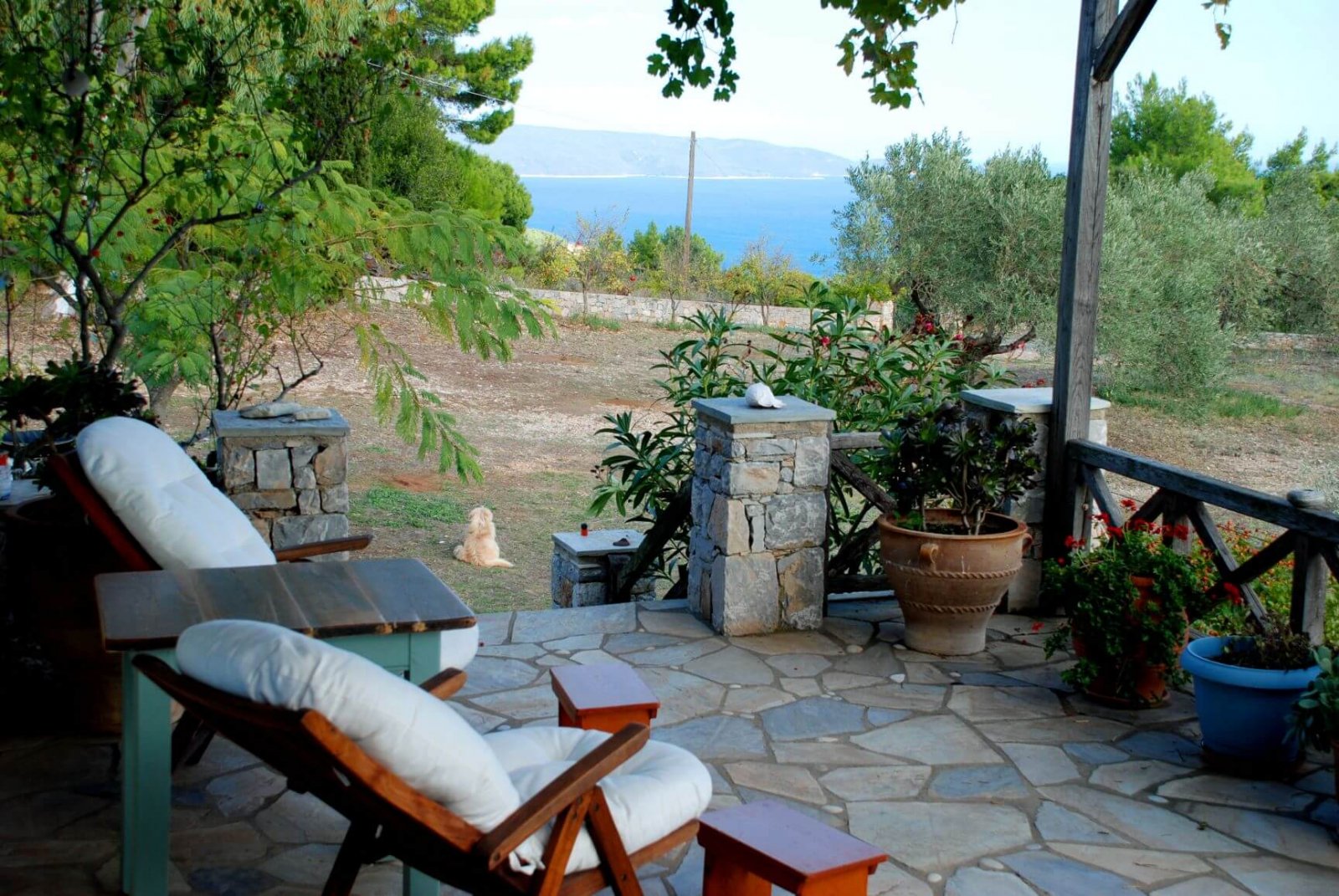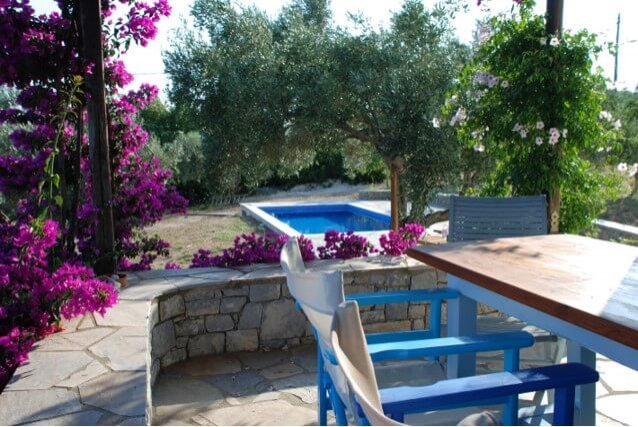 Jason House
Great sea view – privacy – big, beautiful garden
2 persons, July 90€/day, August 110€/day, minimum one week
Jason House is a 45m2 red roofed bungalow set in a large 2000m2 olive grove with a great view of the sea and the scattered islands.
You will find Jason House close to the fishing village of Votsi but high up in the hills about 75 metres above sea level. The house is situated right on the big network of hiking trails on the island and you can walk to several beaches nearby in 15-30 minutes.
The owner of the house, Bente Keller, has written two guide books about the island, Alonnisos on Foot and The Alonnisos Guide. Both books are free to use in the house and can be taken home as a gift if you like them.
Attention!! 4 tame cats live in the garden and Bente comes by every day to feed them.
You can rent Jason House on a weekly basis during July and August.
After the photo gallery there is a description of the house and garden and the nearby villages and beaches.
Read more