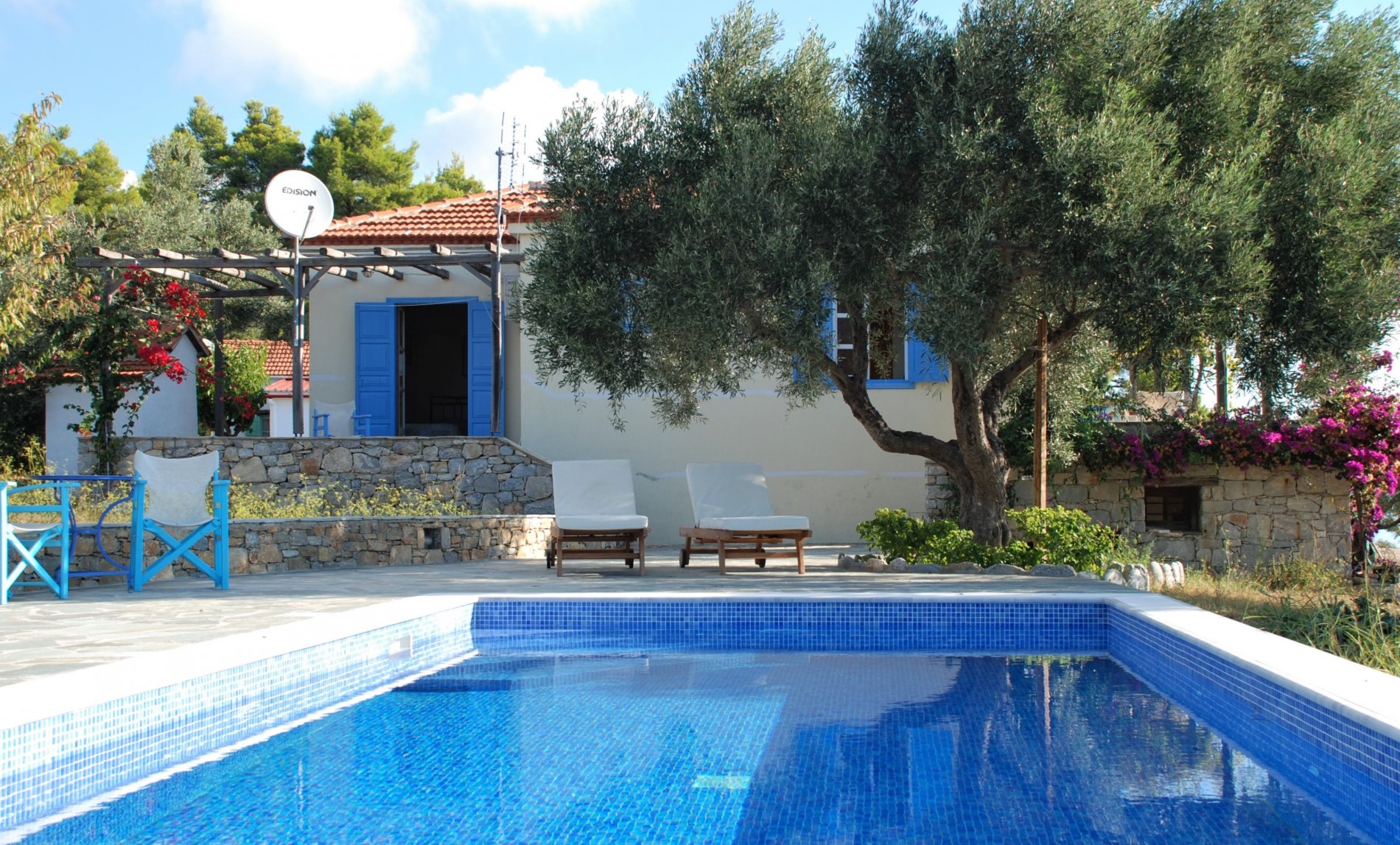 Villa Maria
Swimming pool and great sea view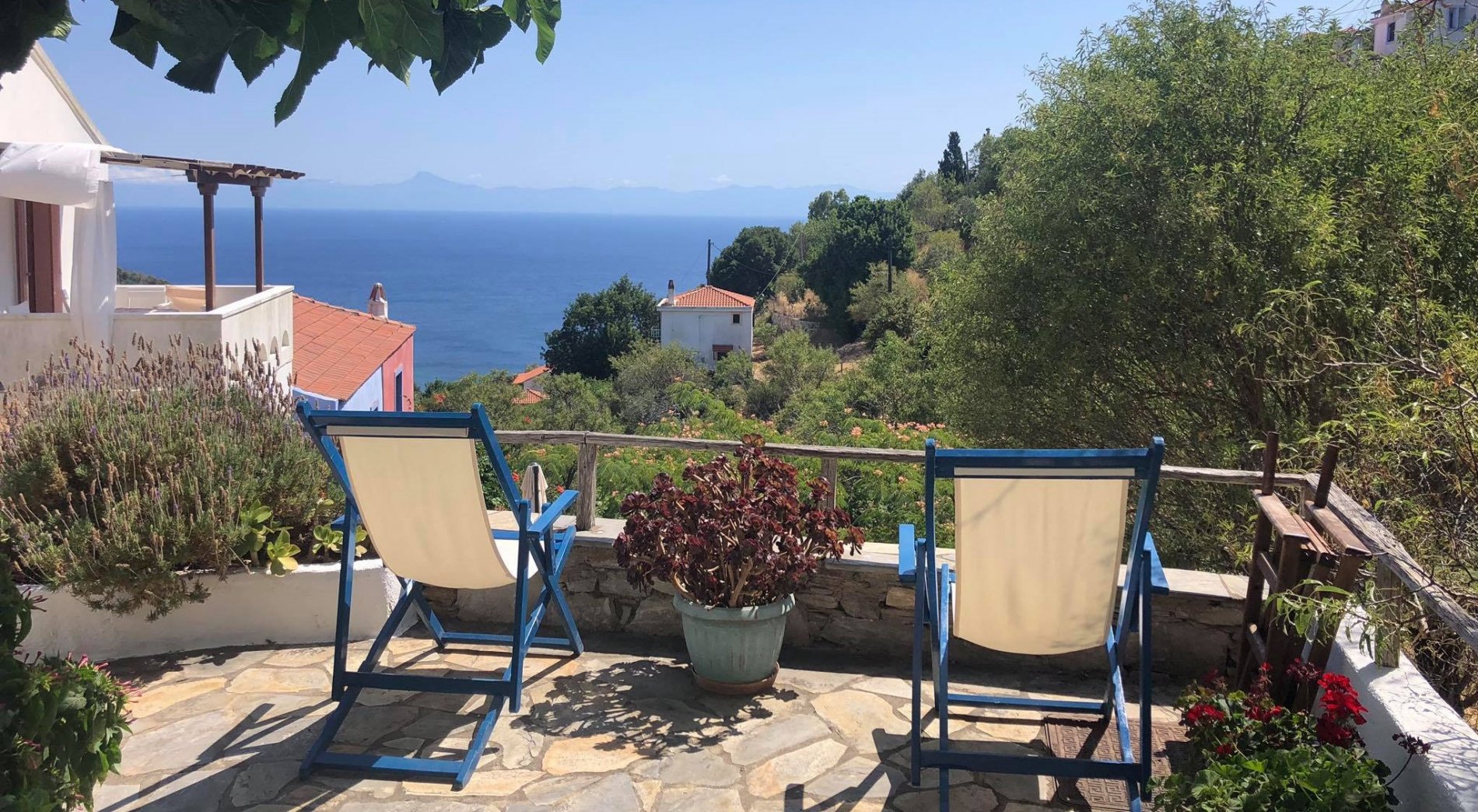 Elias House
An idyllic village house in Palia Alonnisos
Villa Maria
Swimming pool and great sea view
Villa Maria is a 100m2 red roofed villa set in a large olive grove (7000m2) situated 175 metres above sea level. There's a lovely view over the sea and the scattered islands and the area around the olive grove is covered with pine woods and olives.
There is a private swimming pool in the garden close to the house with a splendid view of the sea. (28m2).
The owners have their house in the same olive grove and are always at your service if necessary.
You reach the house by car following a secondary asphalt road between the harbour of Patitiri (1,5km) and The Old Village (3,5km). There are only a few other houses in the area and at quite a distance. No noise from the town.
You can rent Villa Maria on a weekly basis during the whole summer period.
Read more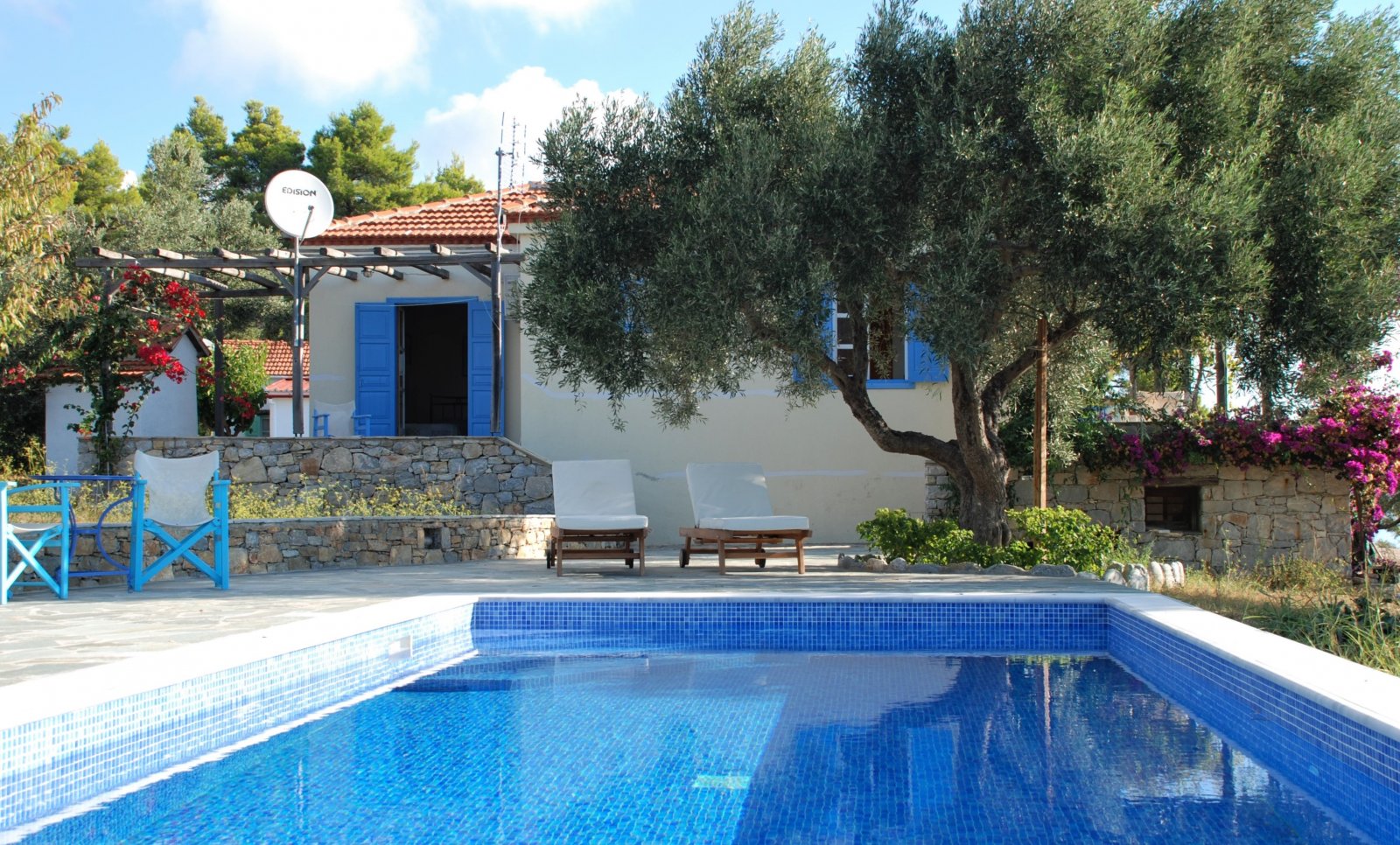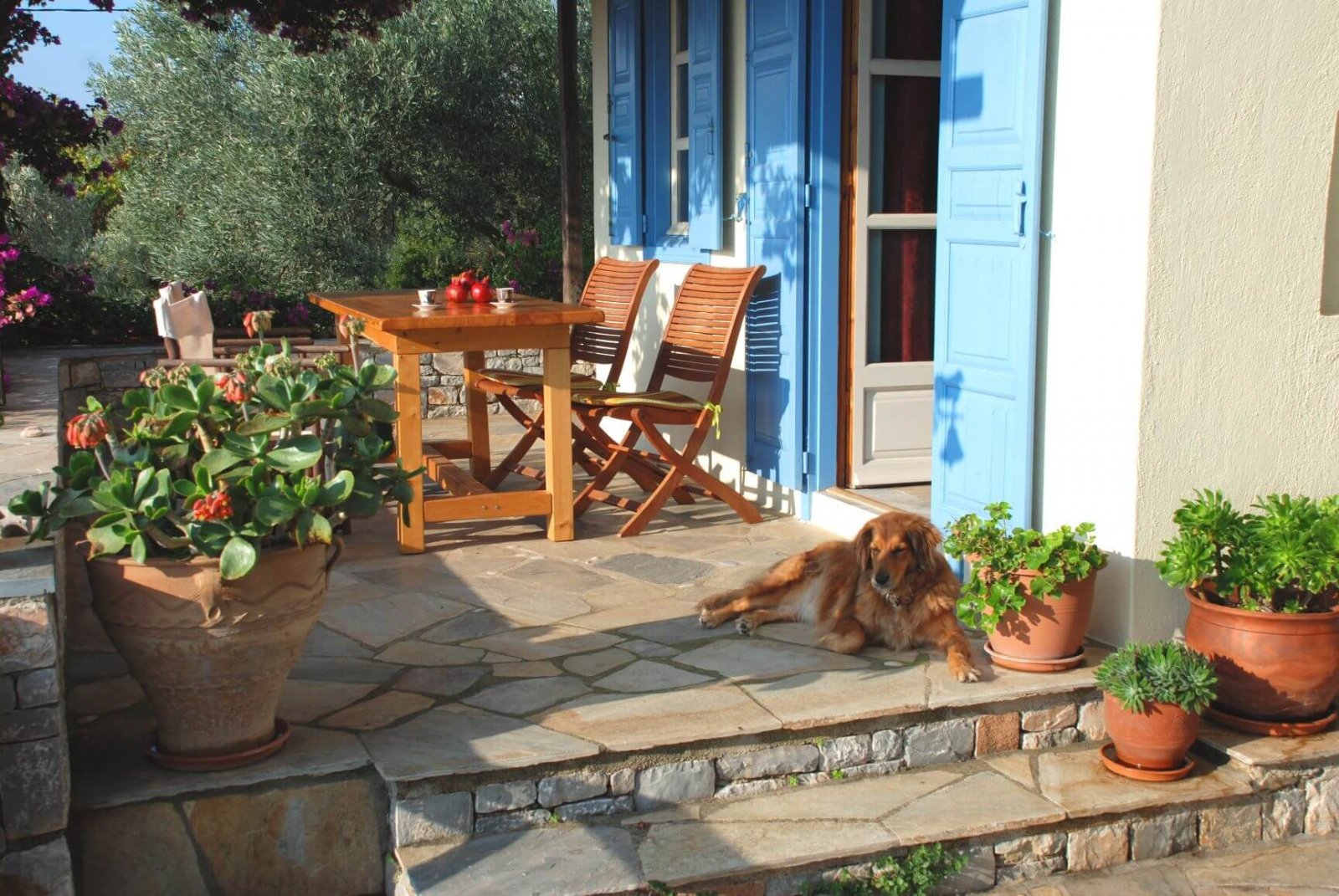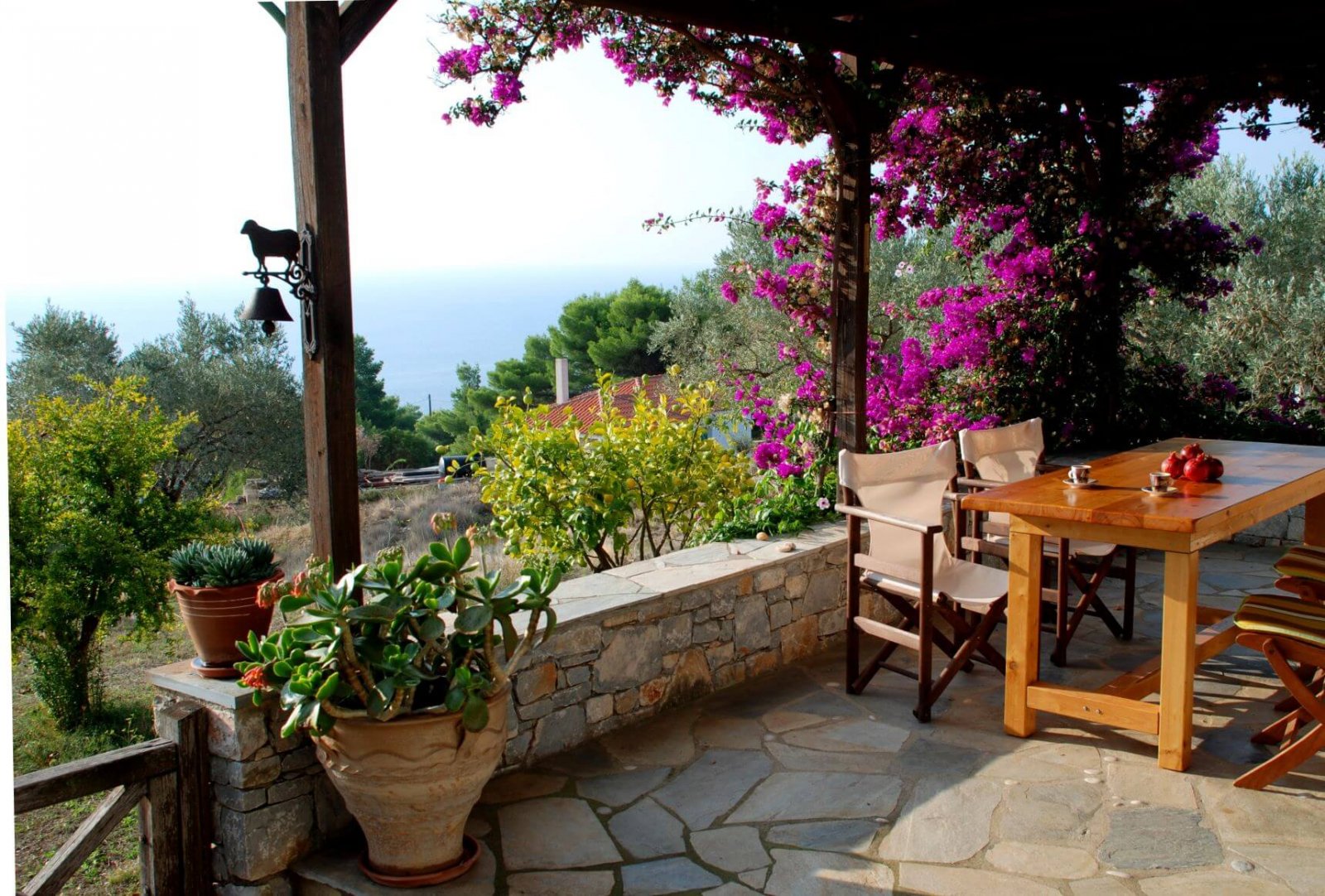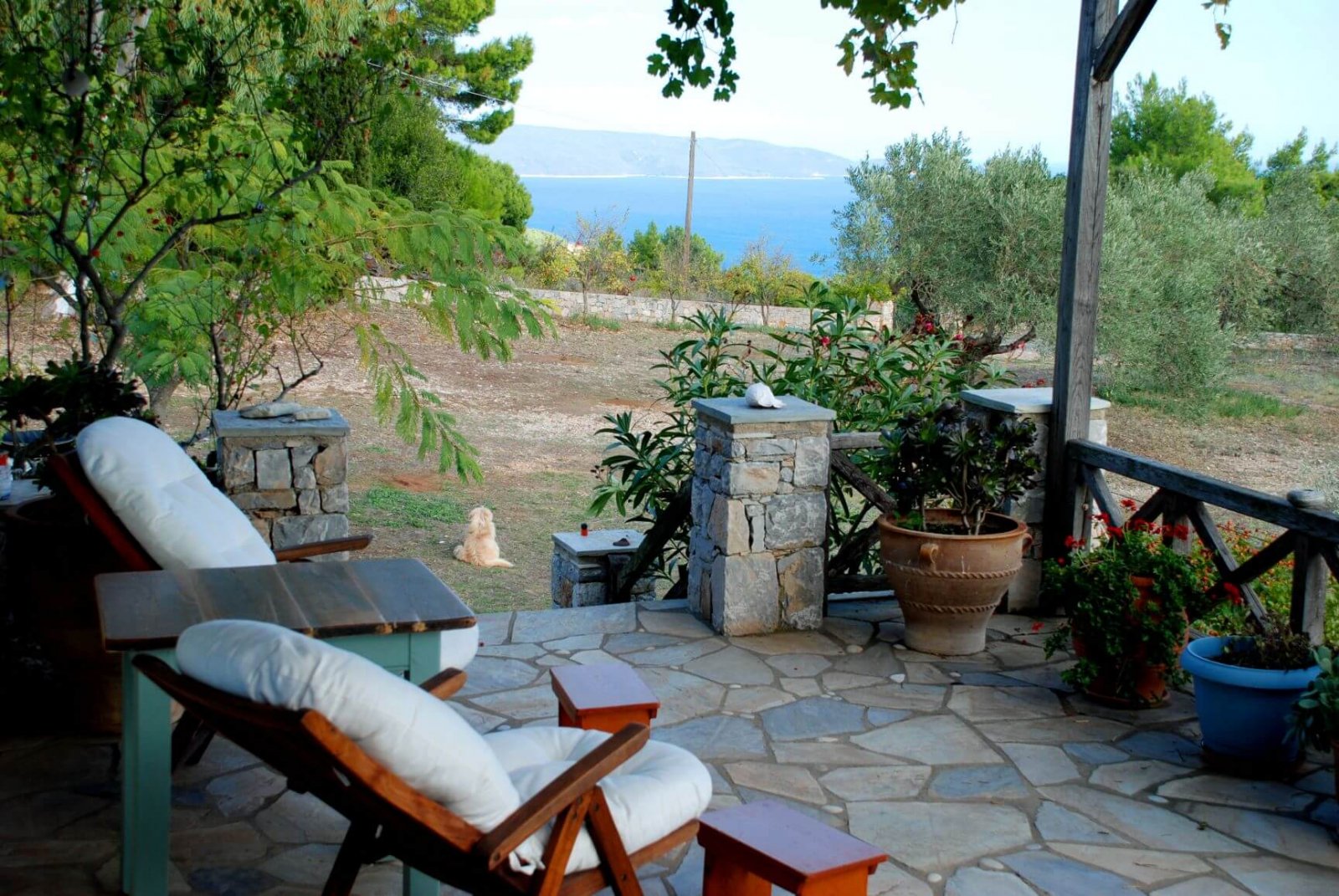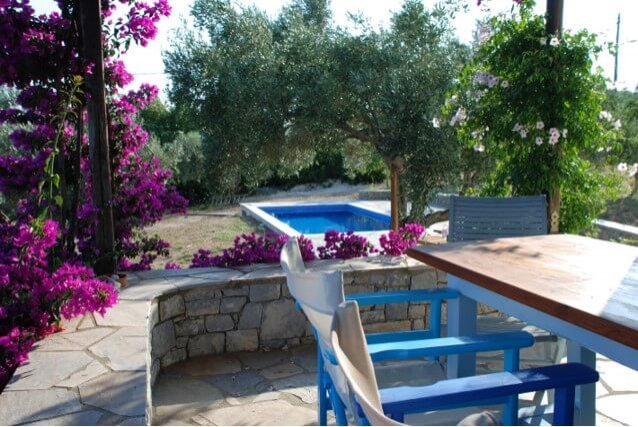 Elias House
An idyllic village house in Palia Alonnisos
You will find Elias House on the Greek island of Alonnisos (Northern Sporadic islands).
Elias House is an old traditional Greek house with a large patio full of flowers and trees. It is situated in a quiet neighbourhood on the southeastern slope of the old village, Palia Alonnisos and with a lovely view of the village and the sea.
The house was built in the 1920s by the grandfather of Elias Tsoukanas, the owner of the house. Elias has restored the house keeping all the atmosphere of an old, village house, but giving the comfort of modern life. The 65m2 (inside measurement) house is on two floors and includes also a small annex.
You can rent this house on a weekly basis during all the summer season.
Read more